On May, 8, 2012 I obtained some parts of a WS18 Man pack: an apparently complete receiver and an incomplete transmitter. There was also a headphones / chest microphone combination with it, but this was not originally issued.
This will be a future restoring project, but I want to share the information and photo's of this set already.
I am rather happy to have this set in my collection, because it is alike the ones that have been used during the Battle of Arnhem (WS68), that took place about 10 km of my house. It was also the radio that was too weak to make connections between Oosterbeek (Hartenstein) and Groesbeek were HQ was established during that time. But that is quite another story.
Some data on the WS18:
Built between end 1939 until end 1945. More than 76,000 were built by Pye Ltd and subcontractors. A lot of info can be found in the book "Wireless for the Warrior" by Louis Meulstee.
Frequency range: 6 – 9 Mc,
Power output: 0.25 Watt,
Effective range: R/T 5 miles, CW 10+ miles (using longest aerial available).
Here some photo's of the state it was on, on the moment of arrival: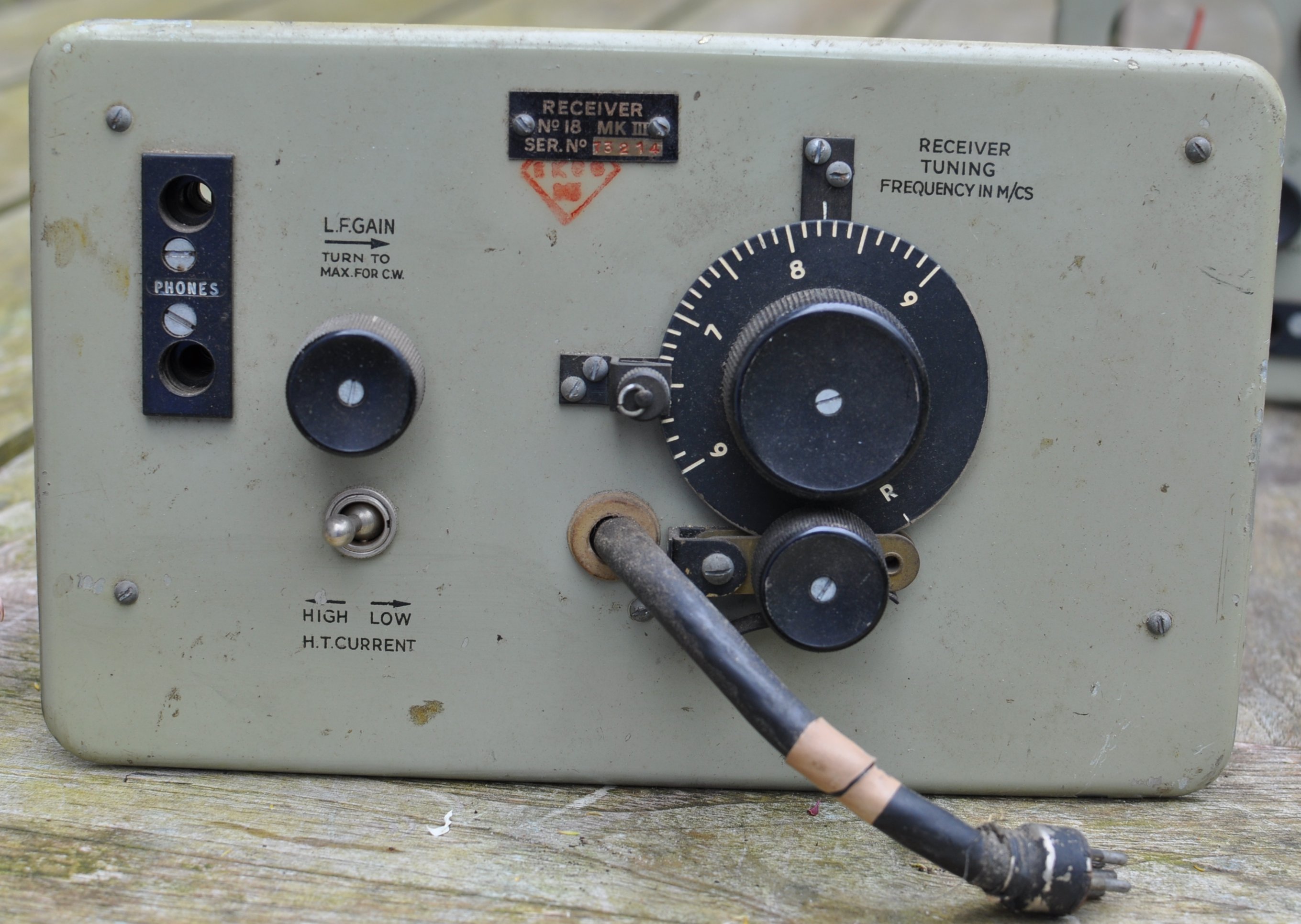 The Receiver part.
Marked "RECEIVER No. 18 MK III SER. No. 73214"
The front looks very well. The interconnecting cable is made of rubber cable and uses a 5 pin plug. I replaced the rusty nuts and bolts by brass.

Before going any further, I decided to build a PSU that could supply, just like the battery, all three voltages: 2 V, 12 V, 162 V.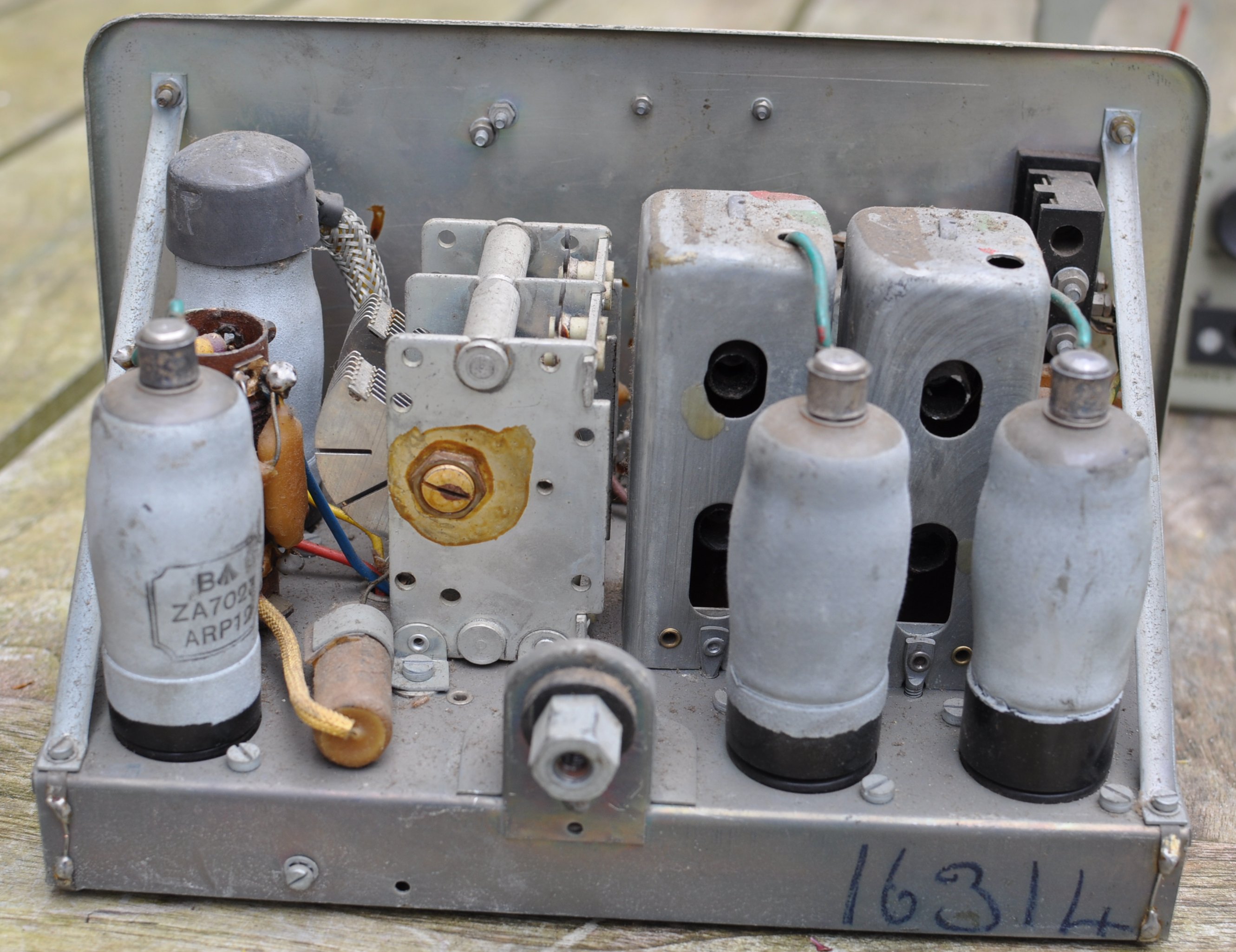 Receiver, back view.
Looks complete.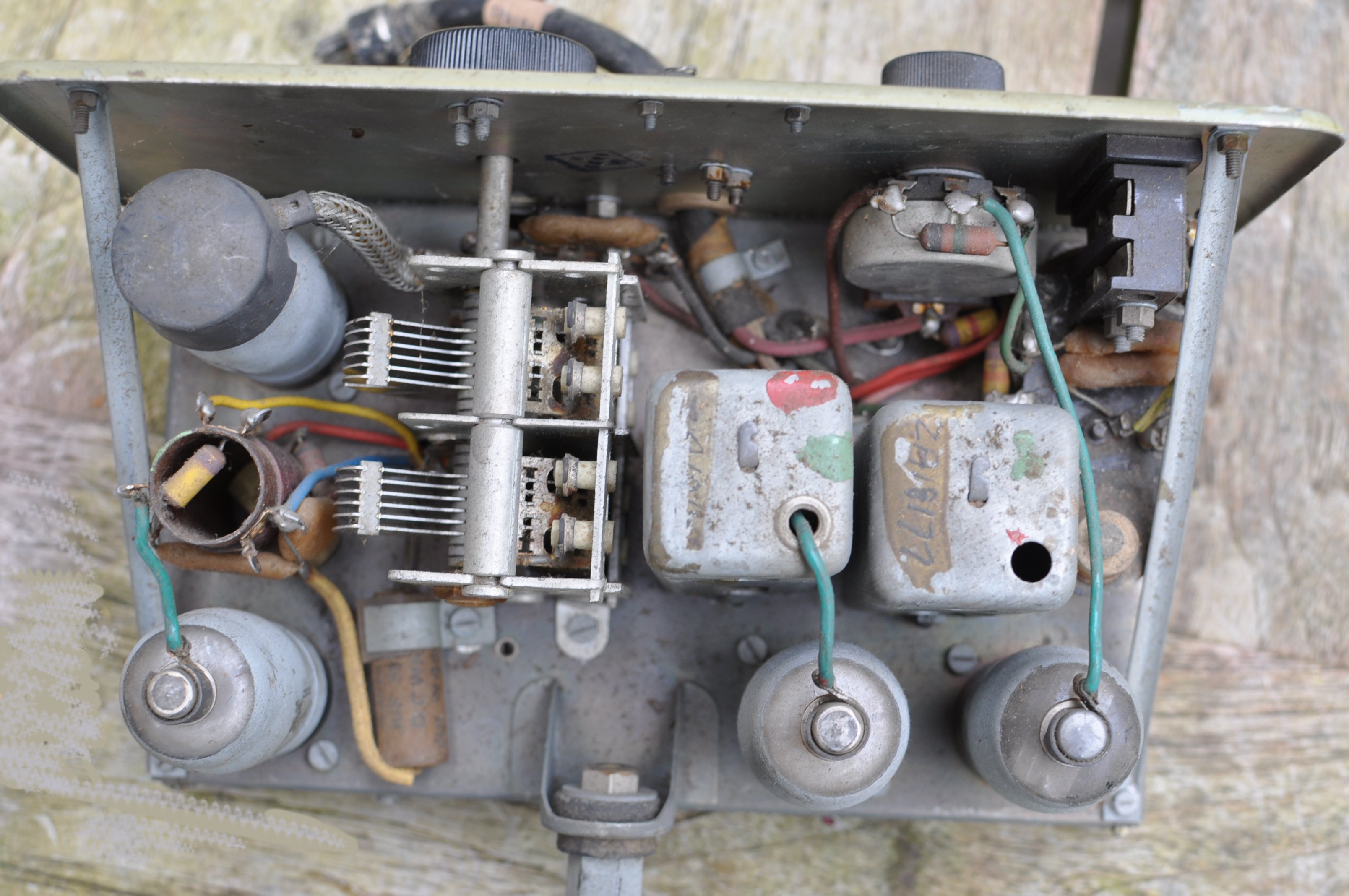 Receiver, top view
The receiver gave little audio. After a long time of puzzling due to different voltage readings than were in the manual, it turned out that the wire on the right hand of the potentiometer was broken. But it was still in place, one could not see the breech. Since 2012-12-05 it is receiving well again.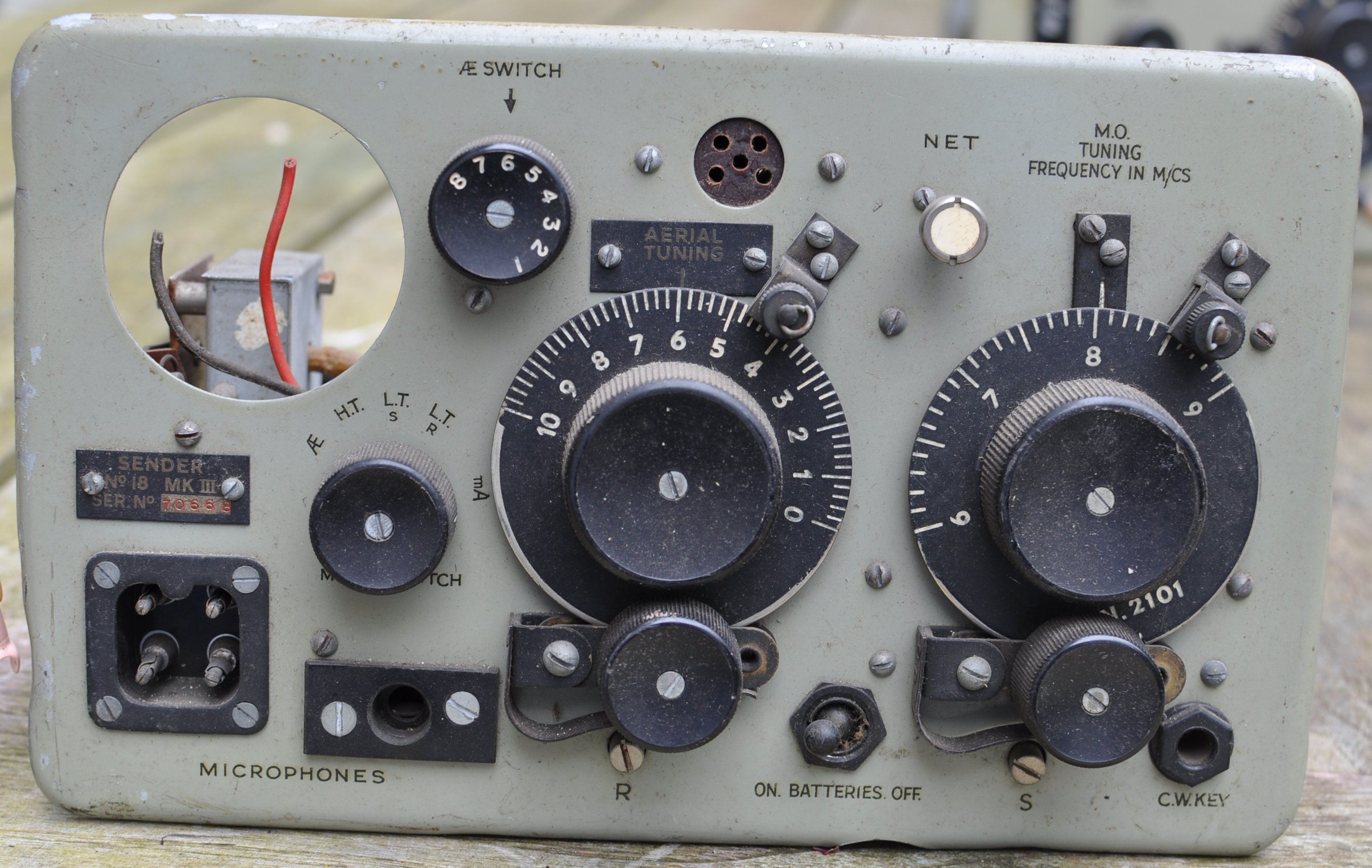 The transmitter.
Marked: "SENDER No. 18 MK III SER. No. 70668"
There seems to be a hole where no hole should be…..
Luckily the previous owner has not altered the set, did not drill holes for other plugs and alike.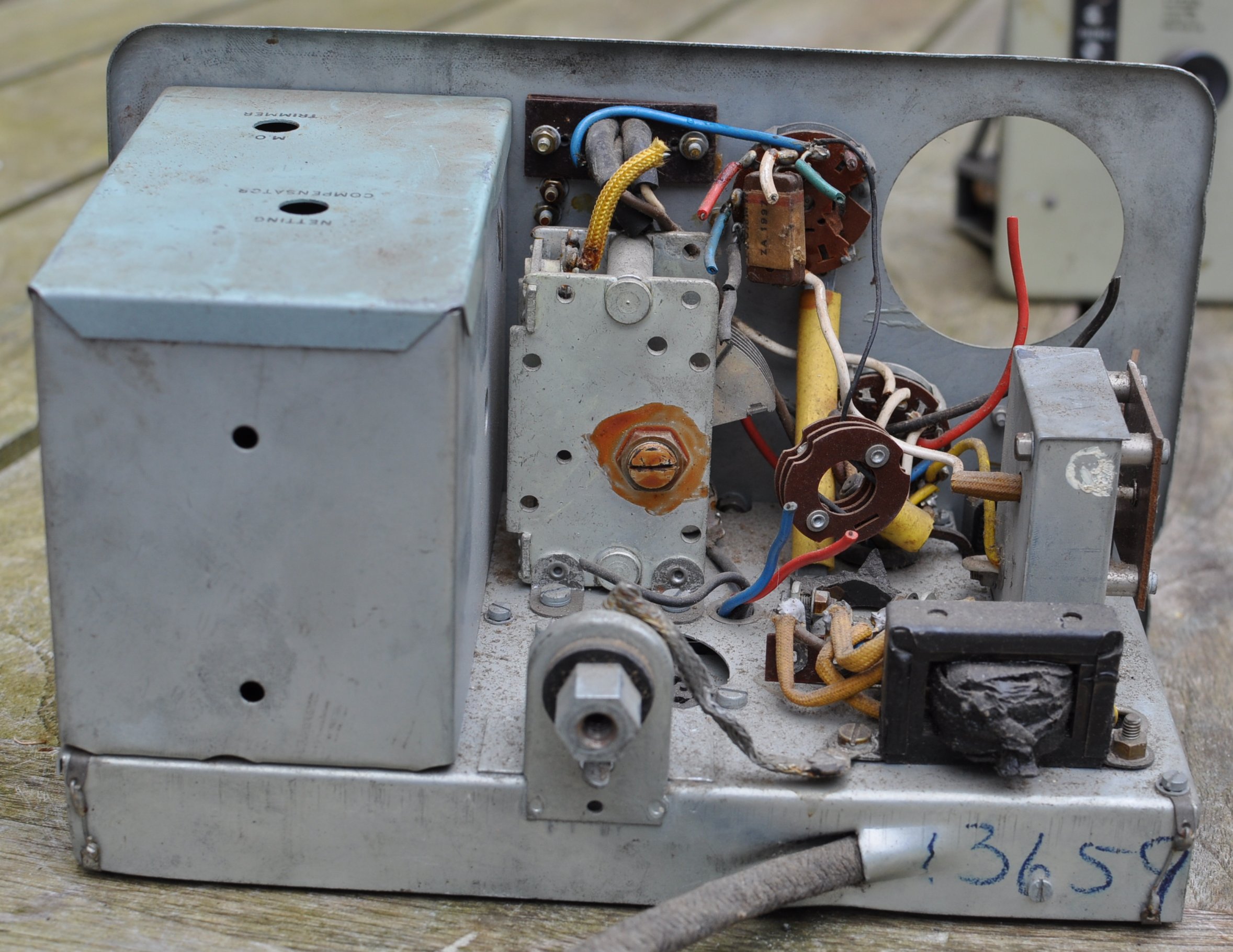 The transmitter, back view
– Meter gone,
– Tank coil gone,
– Wires cut,
– Tubes missing,
– Antenna switch is partly broken,
– Paxolin sheet that holds the antenna spring, is broken
To fix or not to fix, that is the question.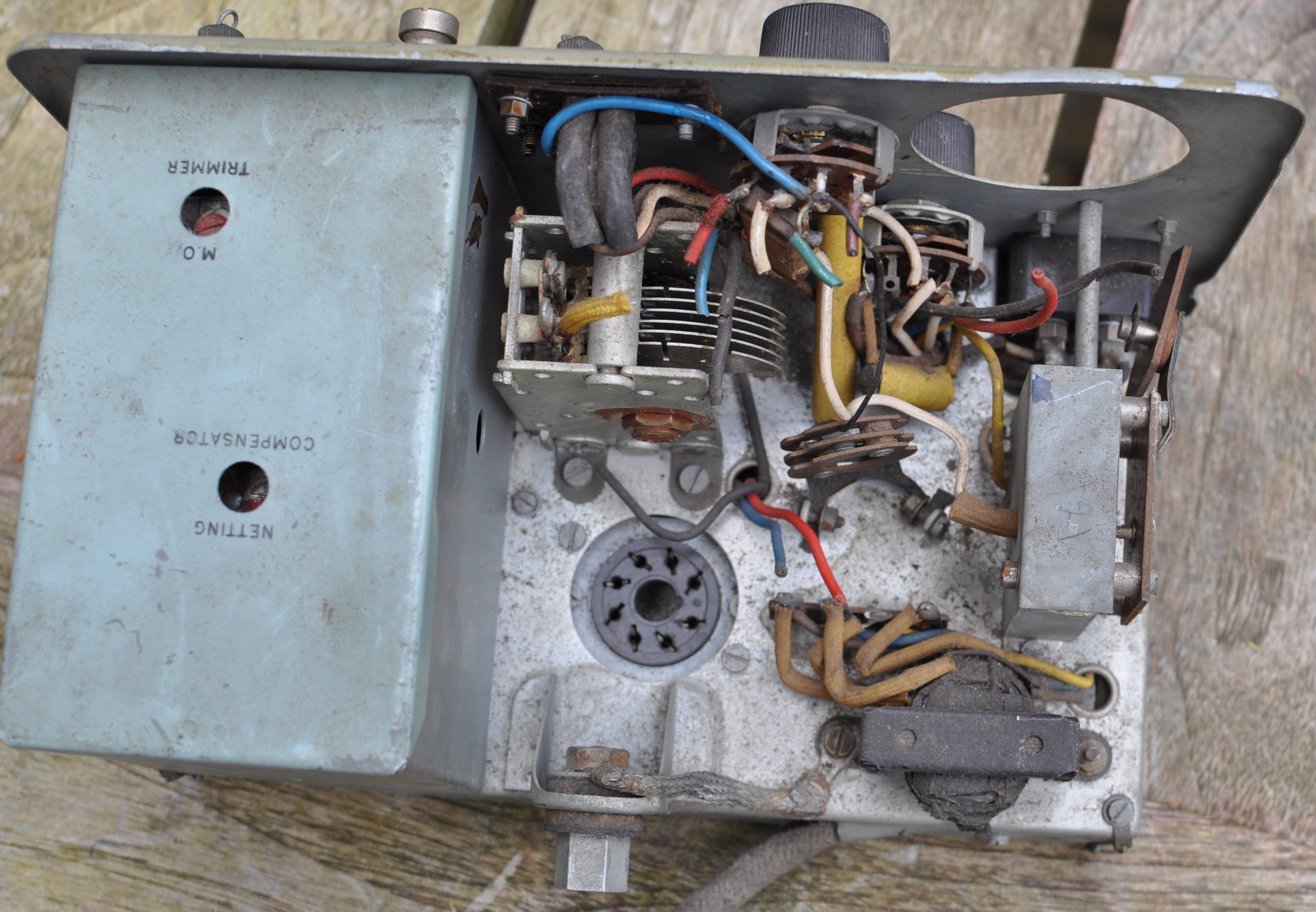 The transmitter, top view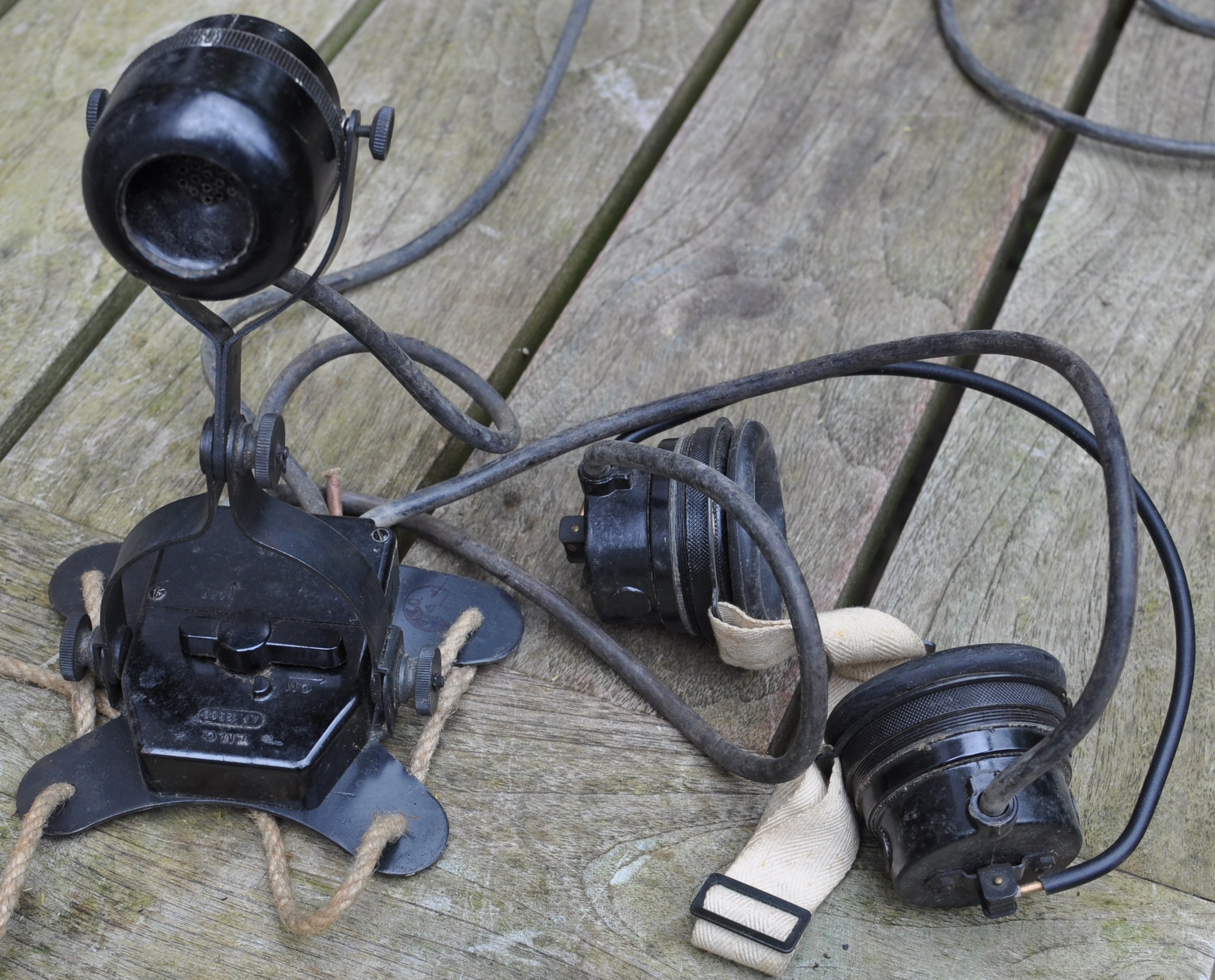 The Head gear.
A chest microphone with Send/Receive switch and a set of headphones that can be worn under a steel helmet. This does not belong to the WS18, that is for sure.
to be continued…..
original page can be found here:
https://www.vanzwamcs.com/greenpages/